Time flies when you're having fun. It's already been 3 months since Douglas Bjäresten and Lisa Stockhaus started the Foundation's trainee programme for future Baltic Sea Ambassadors, and it's now time to say goodbye. But first, let's hear how their experience has been and what they've learned during the intensive traineeship.
Lisa, who holds a Master's degree in International Administration and Global Governance, and Douglas, with a Bachelor's degree in Economics, met with researchers and MPs during their traineeship to learn more about Baltic Sea issues and how research findings can be used in decision-making.

'The opportunity to learn about the Foundation's work, to experience life as a marine biologist, to meet politicians in Parliament and then choose a topic to study in depth has been really instructive,' says Lisa. 'Not all trainee programmes can offer this structure.'
BalticWaters2030's trainee programme is designed to give new social science graduates a deeper understanding of today's environmental challenges and to inspire participants to promote a green transition in their future workplaces.
Douglas agrees, and says it was the trainee programme's structure that first attracted him.
'It's been rewarding to receive Baltic Sea training from the Foundation while also meeting so many different people who are active in these issues. That, combined with designing and working on a policy paper, has been a great way to come to grips with environmental policy issues,' he says.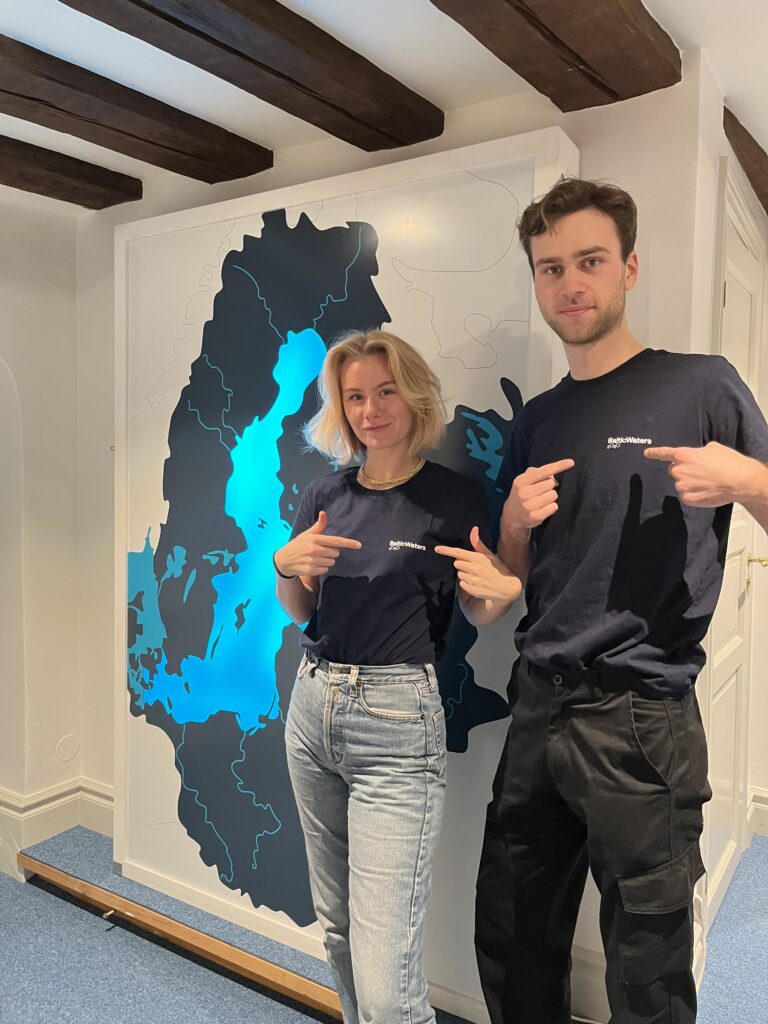 Different educational backgrounds offer new perspectives
One of the objectives of the trainee programme is to bring two people with different educational backgrounds together to work on a chosen topic, which has proven to have its advantages – and also challenges.
'In a way it's been challenging because I'm used to talking with other students who've studied the same subjects as me, and now I need to make myself understood in a different way than what I'm used to,' says Douglas. 'But I also understand the benefits of working with other disciplines. Lisa and I have complemented each other well.'

'Working with someone from another discipline forces me to think about why I do what I do, which might not be so obvious to others,' Lisa says. 'But Douglas and I have benefited from each other's strengths and expertise in our different areas, which is great.'
From complex issue to concrete policy document
Both Lisa and Douglas enjoy delving into a specific issue, especially since the topic they've chosen is topical and involves researchers, government authorities and other fishery stakeholders. During their traineeship, they focused on how to improve profitability for the Swedish fishery sector.
'We chose a topic that had potential to become a major report, while we also needed to produce a well-defined policy document in a relatively short period of time. It's been a challenge from the start – boiling down such a complex issue involving many different perspectives into something concrete,' Lisa explains.

At the same time, Lisa and Douglas have gained valuable insight into environmental policy and the ongoing discussions on various solutions to environmental problems.
'It's become clear to me, after speaking with people from different disciplines, that both can be right based on their areas of responsibility and from their own angle – which also makes it difficult in practice when solutions to problems need to be identified,' Douglas says.
Being a trainee at BalticWaters2030
The programme is designed to provide trainees with knowledge about the Baltic Sea environment from a broad perspective – from land to sea – and skills in communicating research findings to decision-makers and merging scientific documentation with national and international policy. Now that this year's trainee programme has drawn to a close, it will be exciting to hear what the graduates take with them from their time at the Foundation.
'One insight is that what I've studied will actually be useful in the workplace. I've been able to solidify and use many of the skills and tools I gained at university, and use them in practice during the trainee programme,' says Lisa. 'I'm now also sure that I want to work with environmental issues in the future.'
At the start of the programme, Douglas didn't have any specific environmental interest in the Baltic Sea. This has now changed.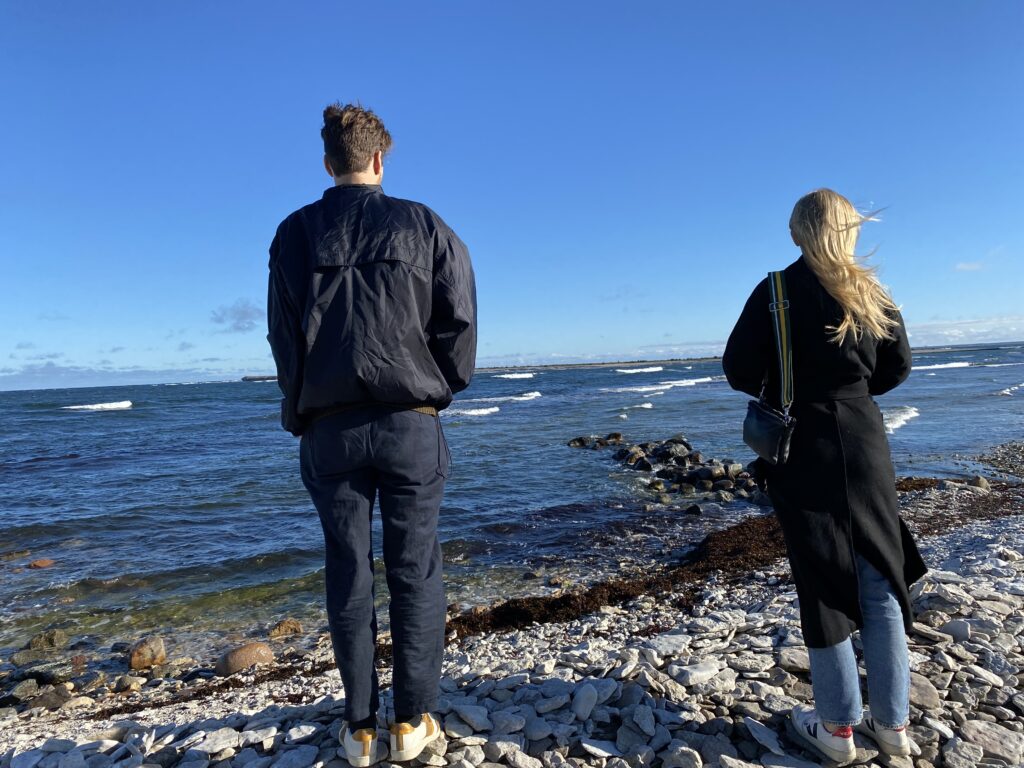 'I've learned so much about the Baltic Sea environment! Whether or not I end up working with environmental issues, I've developed a genuine interest. My time at the Foundation has given me ideas that I'll take with me into my working life,' he says.

Douglas is planning to continue his studies next autumn and will be applying for a Master's programme in Economics. Lisa is entering the real world and hopes to work with environmental and sustainability issues related to the marine sector – preferably abroad. We wish Lisa and Douglas the best of luck and hope our path cross in the future!

Three quick questions for Lisa and Douglas

Which of the Foundation's projects is your favourite?  
'ReCod, because I love fish,' laughs Lisa. 'All the projects are exciting, of course, but there's something special about ReCod. The project is so concrete.'

Douglas has harder time deciding.
'My favourite project is ReCod, but I've worked with and read so much about fish and fisheries during the trainee period that my choice is probably affected by that. I'm also very interested in Thriving Bays, where researchers are taking a big, holistic approach to restoring four bays. But the Circular NP project is also exciting – so it's hard to choose,' says Douglas, smiling.

What will you be taking with you from your time at the Foundation?
'The conviction that it's possible to change the critical situation in the Baltic Sea,' says Douglas. 'That it's actually possible to work with these issues practically and concretely. I think this is very unique – unfortunately,' Lisa says.

Complete the sentence: 'What surprised me most about being a trainee at the Foundation was …''… how involved BalticWaters2030 is in different aspects of different processes – involving everything from researchers, politicians, fishermen and other stakeholders – to make a difference. That's really great,' Lisa says.'… that people working at the Foundation aren't a homogenous group. There are people from different backgrounds here that work together towards a common goal, which suggests that it's possible to collaborate across disciplines and sectors,' says Douglas.