We're at the end of an intensive year, where we are facing severe environmental challenges, nationally and globally, and it is more important than ever that political ambitions are turned into action. Although many areas require urgent attention, including the negative trend for the Baltic's fish populations, these have not been prioritised – in fact, quite the opposite. Therefore, the work done in our projects and our knowledge-building programmes are more important than ever, so we can provide new knowledge about measures for a healthier Baltic Sea and to demonstrate that change is possible – then words can become action.
The fisheries policy situation
Baltic Sea fishing quotas and the extension of the trawling boundary were hotly debated topics during the year. In late 2021 a nearly unanimous Parliament announced that the Swedish trawling boundary should be extended to 12 nautical miles. When the previous government presented the proposal, it had been watered down to a scientific project under which a few areas would receive some sort of protection, contrary to parliamentary resolutions.
The new government has the opportunity to redo the project properly, as they have announced they will. Prime minister Ulf Kristersson stated in the government's letter of instruction that 'special efforts will be made to combat Baltic Sea eutrophication and to move out the boundary for large-scale trawling.' The latter cannot be done without changing the mandate of the Swedish Agency for Marine and Water Management – a political decision we hope will be taken soon.
On the way to improved fisheries management?
The annual Council of Ministers' decision on next year's catch quotas was also nothing to celebrate. Quotas on already stressed fish populations remain high, and there was a sharp increase for herring in the central Baltic. The framework on which politicians base their requests for scientific documentation is lacking in environmental considerations. As an example, the ICES (International Council for Exploration of the Sea) collates valuable data on fish population size and age distribution, but this is not taken into account in the scientific advice provided as it is not included in the written order that forms the basis for political decisions. During the TAC discussions, Sweden asked the Commission to improve the written order to the ICES. We look forward to next year's quotas being decided on a stronger scientific basis.
A major step forward has been taken to better the knowledge of the lack of large Baltic herring in the Gulf of Bothnia. A study from the Department of Aquatic Resources at the Swedish University of Agricultural Sciences shows that fishing pressure needs to be reduced 80 per cent, an insight that we hope will influence next year's quotas. This will be one of several important topics in next year's fisheries policy debate.
Projects for a living Baltic Sea
ReCod – release of small cod into the Baltic
2022 was the project's first successful year of operation, with cod at the Ar research station spawning and hatching into small larvae that were later released into the Baltic.
'It's been an incredibly exciting year! The cod have matured considerably during their time at the station and we've released around 800,000 cod larvae in selected places in the Baltic,' says Johanna Fröjd, project manager at BalticWaters2030.
Some of the cod have also left the station to make room for a new generation of fish to move in, to ensure genetic variation among the cod larvae. Around 20 moved to Skansen, while another 20 or so were released back into the Baltic. We look forward to next season, with new cod spawning and more releases.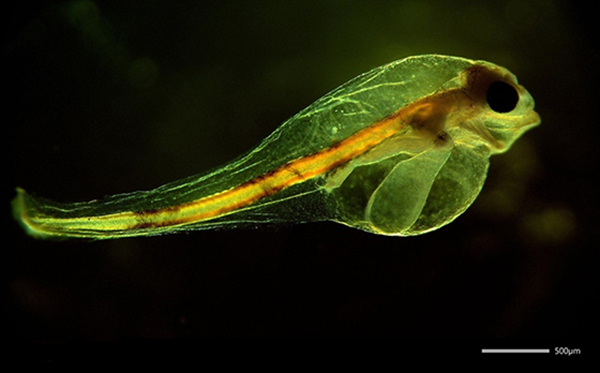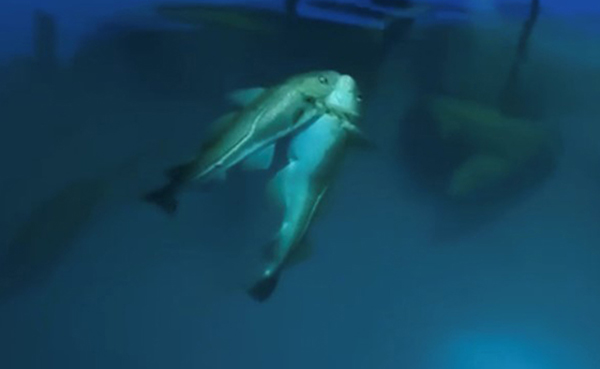 Read more about the ReCod project here.
Thriving Bays
In early summer, the project's researchers had completed their extensive mapping and analysis of a large number of shallow bays along the Svealand coast. All the bays studied were heavily affected by eutrophication, physical impact (e.g. dredging, reed cutting and boat traffic) and/or high fishing pressure. Four intervention bays were selected for further investigation during the summer and autumn, where the next step is to determine the restoration needs of each bay and to speak with local residents to secure support for the project. Work is now proceeding on analysis of the samples and data collected during the year. Based on analyses results, researchers will develop a restoration plan for each bay for next year's restoration work.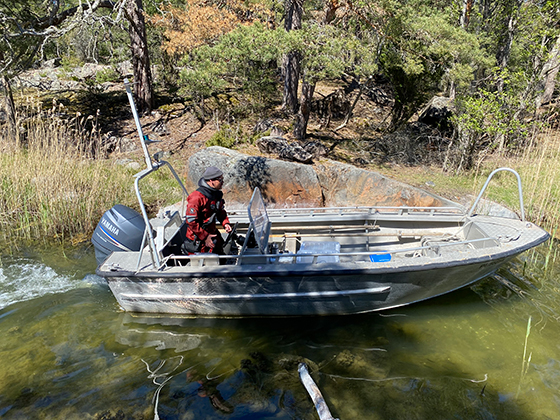 Read more about Living Bays on our website, or read the project's latest newsletter (only in Swedish).
Circular NP – Improved cycle for animal manure
How do we create a more circular agriculture when entire regions are specialised in animal production – and produce a surplus of nutrients in the form of manure – while other regions are specialised in crop production and have a shortage of nutrients? Animal manure, with all its nutrients, is too heavy to transport long distances. Specialisation has therefore led to increased demand for mineral fertiliser in crop-intensive areas, while there is a risk of leaching of surplus nutrients in animal-dense areas and subsequent eutrophication in the Baltic Sea. In the Circular NP project, researchers are testing and evaluating separation methods and Athanasios Pantelopoulos, researcher at the Department of Soil and Environment at the Swedish University of Agricultural Sciences, is studying how to produce manure products that can be transported more cost efficiently.
'We hope to develop a concept for additional processing into transportable products, with good composition of plant nutrients. This involves chemical analyses in the lab and cultivation trials,' says Anthanasios in a project article.
Cultivation trials start this spring, and we are looking forward to the results!
Read more about the Circular NP project.
Knowledge-building programmes
During the year BalticWaters2030 awarded 7 scholarships under the scholarship program for researchers at the beginning of their careers and granted funding to 4 new research projects under its program to fund research projects and pre-studies. The foundation also launched the scholarship programme Students for the Baltic – a school trip with the sea in focus to raise awareness of Baltic Sea challenges and opportunities among students in years 8–9.
Last but certainly not least, we were honoured to have trainees Douglas Bjäresten and Lisa Stockhaus with us for three months. Read more about our trainee program, and Douglas and Lisa, here. Keep an eye on our website early next year to read the trainees' report on how we can improve Swedish fishery profitability.
Next year
2023 will be a year at least as intensive as 2022. We look forward to all the new knowledge that will be produced in our various projects and knowledge-building programmes, as we continue to work to ensure that decisions are taken, and actions are implemented.